José Francisco Fernández Sánchez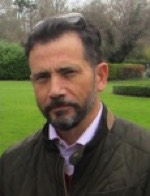 José Francisco Fernández Sánchez is Senior Lecturer in English Literature at the University of Almería and senior researcher of Lindisfarne Research Group (HUM 807 Literature and Culture of the English Speaking Countries). He has published widely in the field of the contemporary short story in English and was the first coordinator of the Short Story panel (2005-2009) at the annual conferences of AEDEAN, the Spanish Association for English and American Studies. His publications include the collective volumes Contemporary Debates on the Short Story (Peter Lang, 2007) and Distancias cortas. El relato breve en Gran Bretaña, Irlanda y Estados Unidos (1995-2005) (Septem, 2010). He has edited the collected stories by Margaret Drabble (Penguin, 2011), as well as her theatre plays (Syracuse University Press, 2018). Among his recent publications as editor and co-editor the following titles stand out: The New Puritan Generation (Gylphi, 2013); A Rich Field Full of Pleasant Surprises: Essays on Contemporary Literature in Honour of Prof. Socorro Suárez Lafuente (Cambridge Scholars, 2014); The Poetics of Bilingualism in the Work of Samuel Beckett. Samuel Beckett Today/ Samuel Beckett Aujourd'hui, 30 (2018) and Samuel Beckett en España (Editorial Universidad de Valladolid, 2020).
He specializes in the work of Samuel Beckett and has translated three of his novels into Spanish: Sueño con mujeres que ni fu ni fa (Tusquets, 2011, together with Miguel Martínez-Lage); Mercier y Camier (Confluencias, 2013) and Cómo es (JPM, 2017). His translation of Beckett's Stories and Texts for Nothing (JPM Ediciones, 2015) was awarded with the AEDEAN Translation Prize in 2016. He has also translated three individual stories by Beckett and in 2019 he published, together with Nuria Fernández-Quesada and Bernardo Santano Moreno, a critical bibliography of all Beckett's translations in Spanish: Samuel Beckett en español: Bibliografía crítica de las traducciones de su obra (Universidad de Almería, 2019). José Francisco Fernández served as editor of Estudios Irlandeses, the journal of the Spanish Association for Irish Studies (AEDEI).
María Losada Friend
María Losada Friend is Senior Lecturer of English Philology in the Department of Philology and Translation at the Universidad Pablo de Olavide (Seville). Member of the Research Group Literaturas y Culturas Comparadas (HUM 766) at the University of Huelva, she participates in projects of the Ministry and the regional government (Junta de Andalucía) related to the instruction, education and narratives of English, Irish, North American women of the 18th, 19th, 20th centuries with publications in volumes such as Las mujeres y el honor en la Europa Moderna (2014), Las mujeres y las emociones en Europa y América. Siglos XVII-XIX (2016), or Pasiones en Femenino. Europe and America, 1600-1950 (2019). She has also published works on historical and literary exchanges between Spain and the United States in Transatlantic Gazes: Studies on the Historical Links Between Spain and Northamerica (2016) or North America and Spain: Transversal Perspectives (2017) and is co-editor of Dreaming the Future: New Horizons/Old Barriers in 21st Century Ireland- Irish Studies in Europe, vol.3 (2011), From Columbus to the Alhambra: Washington Irving in Spain (2014) and Words of Crisis/Crisis of Words: Ireland and the Representation of Critical Times (2016), 1616-2016: Four Centuries of Spanish-British Cultural Exchanges (2016). She has translated William Winstanley's The Essex Champion (1694) (in press) and with Juanjo Gómez Boullosa, Gertrude Vanderbilt Whitney's Diario en España 1928-1929 (2020). Other publications study the trail of English and American women travelers in Spain such as Lady Tenison in 1853 (2020) or Jenny Ballou in 1937 (2019). She is a member of AEDEAN, AEDEI and the Spanish James Joyce Society and coordinated the "Irish Studies in Spain" section in the journal Irish Studies (2018-2020).
Verónica Membrive Pérez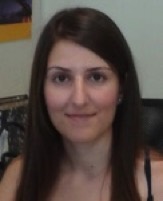 Verónica Membrive completed her Ph.D. at the University of Almería (2017) on Irish travel writers in Spain during the twentieth century. She has delivered papers on Aidan Higgins, Walter Starkie, Kate O'Brien and Pearse Hutchison and their travels in Spain. She is currently teaching English at the University of Almería. Her field of research is Irish Literature, with a special focus on the relationships between Ireland and Spain. She has been awarded the International George Campbell Award for her research on Hiberno-Spanish cultural relations (University of Málaga, 2018).
Madalina Armie
Madalina Armie studied English language and literature and earned a Master Degree in the same field in 2014. In 2014 she obtained the Patricia Shaw Research Award granted by The Spanish Association for Anglo-American Studies (AEDEAN). She completed her Ph.D. at the University of Almería in 2019 on contemporary Irish literature at the turn of the twenty-first century. Currently she is teaching English at the University of Almeria.
Germán Asensio Peral
German Asensio obtained both his Bachelor's degree and his Master's degree in English Studies at the University of Almería (Spain), both with honorary distinctions. He completed his Ph.D. dissertation at the University of Almeria (2020) on Irish writer Brian O'Nolan (1911-1966), also known as Flann O'Brien and Myles na gCopaleen, and mid-twentieth century Irish politics in his Cruiskeen Lawn column (1940-1966). He is currently a Research Fellow at the University of Almería (Department of Philology/ English Division) and has published articles and delivered papers on O'Nolan's novels, short stories, and columns.
Mar Garre García
Mar Garre García is a doctoral researcher (Gerty Cori Fellow) at the University of Almería (Department of Philology), where she combines teaching tasks with her doctoral dissertation on Samuel Beckett's poetry: "Evolutive analysis of Samuel Beckett's poetry. Towards a Definition of Beckettian poetics." She obtained her Bachelor's Degree in English Studies at the University of Almería (Spain) in 2016 and earned her Master's Degree in English Literature and Linguistics at the University of Granada (Spain) in 2017. Her research focuses on an evolutive definition of Beckett's poetry finding similarities between his life, personal interests, and literary sources of inspiration. Garre Garcías's publications include articles on Beckett's poems in Beckettiana, Complutense Journal of English Studies, and Babel Afial, among other journals. She has recently co-edited Samuel Beckett and Translation (Edinburgh University Press, 2021) with Dr. José Francisco Fernández (Universidad de Almería).